GAS
THE ENERGY OF POSSIBILITIES
GRTgaz
How to highlight to the general public the innovative nature of this energy and the place of choice that it should occupy in the ecological transition under way.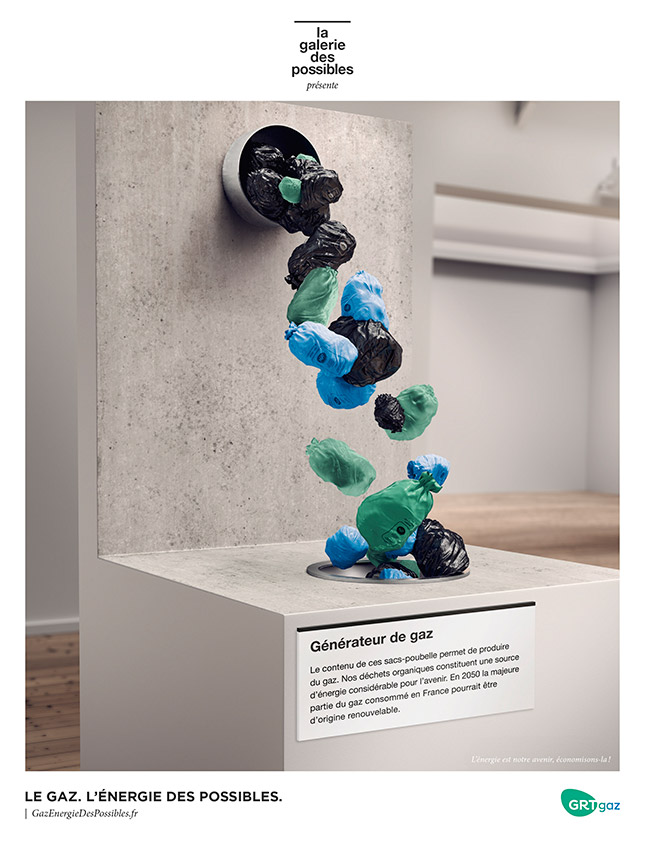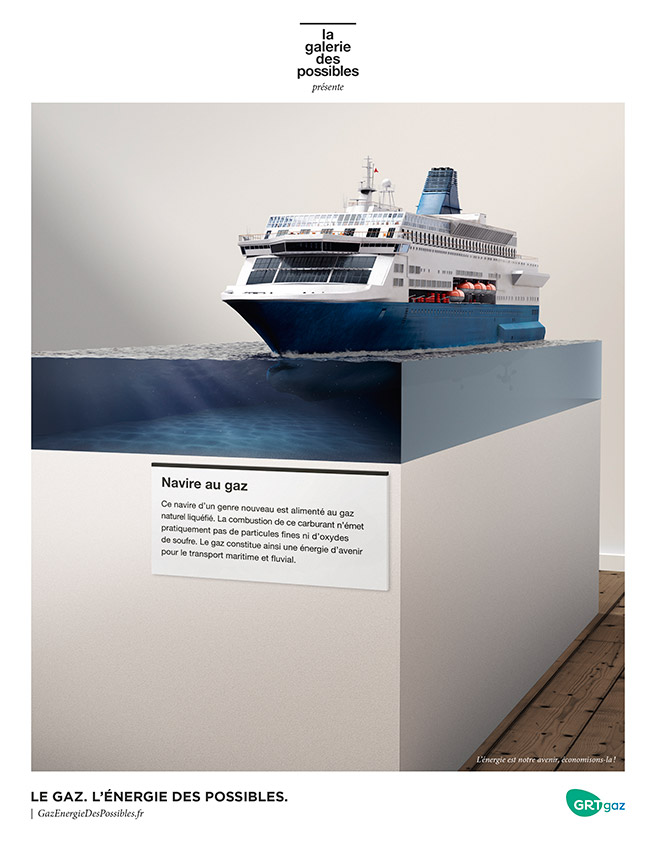 IF GAS IS CONSIDERED BY THE FRENCH AS A RELIABLE ENERGY SOURCE (67% OF THE PEOPLE QUESTIONED) AND COMPETITIVE (48%), ONLY 38% OF THEM SAY IT AS AN ENERGY FOR THE FUTURE, AND 29% ONLY AS AN INNOVATIVE ONE.
In a commercial film and seven print ads, the agency has imagined a "Gallery of Possibilities" exhibition space where gas innovations are staged in micro-universes full of life.
Renewable energy, alternative fuel for land and sea transport, or even a way of storing renewable electricity surpluses: these are little known but promising solutions to meet energy challenges.
The campaign signed "Le Gaz. L'Énergie des Possibles." ("Gas. The Energy of Possibilities.") is developed on the internet via GazEnergieDesPossibles.fr and dedicated accounts on Twitter (@energiegaz) and Facebook offering spaces for information and sharing to go further.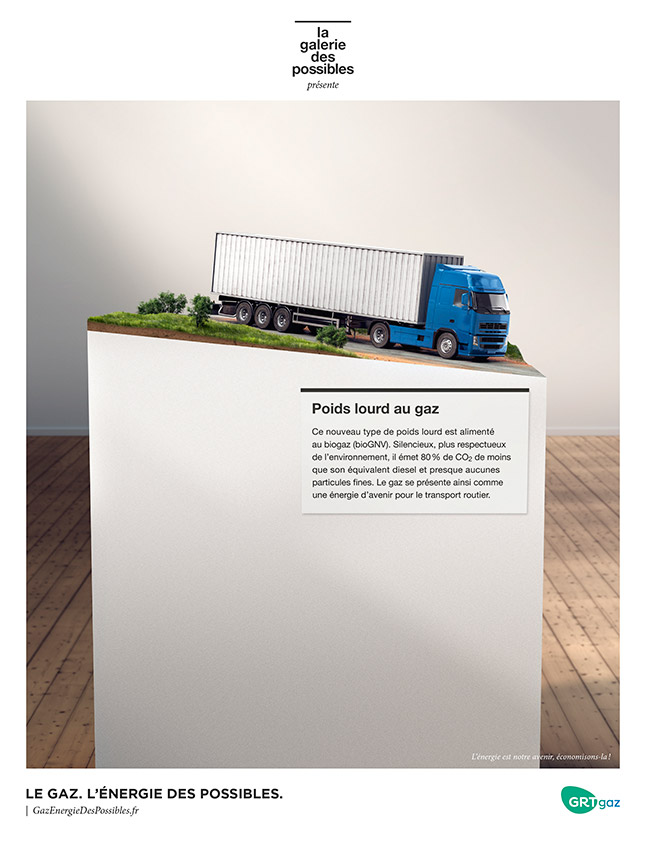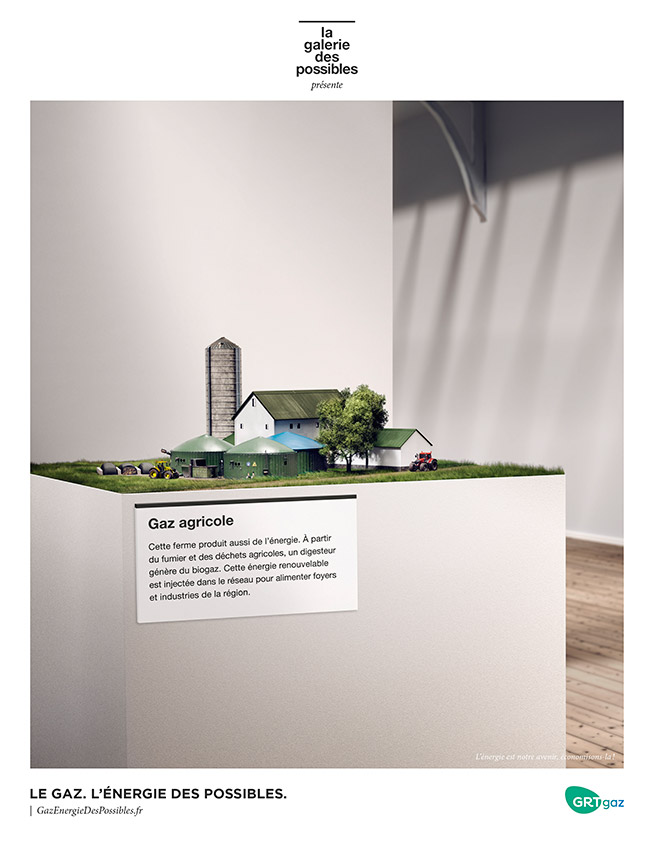 More projects
For more content