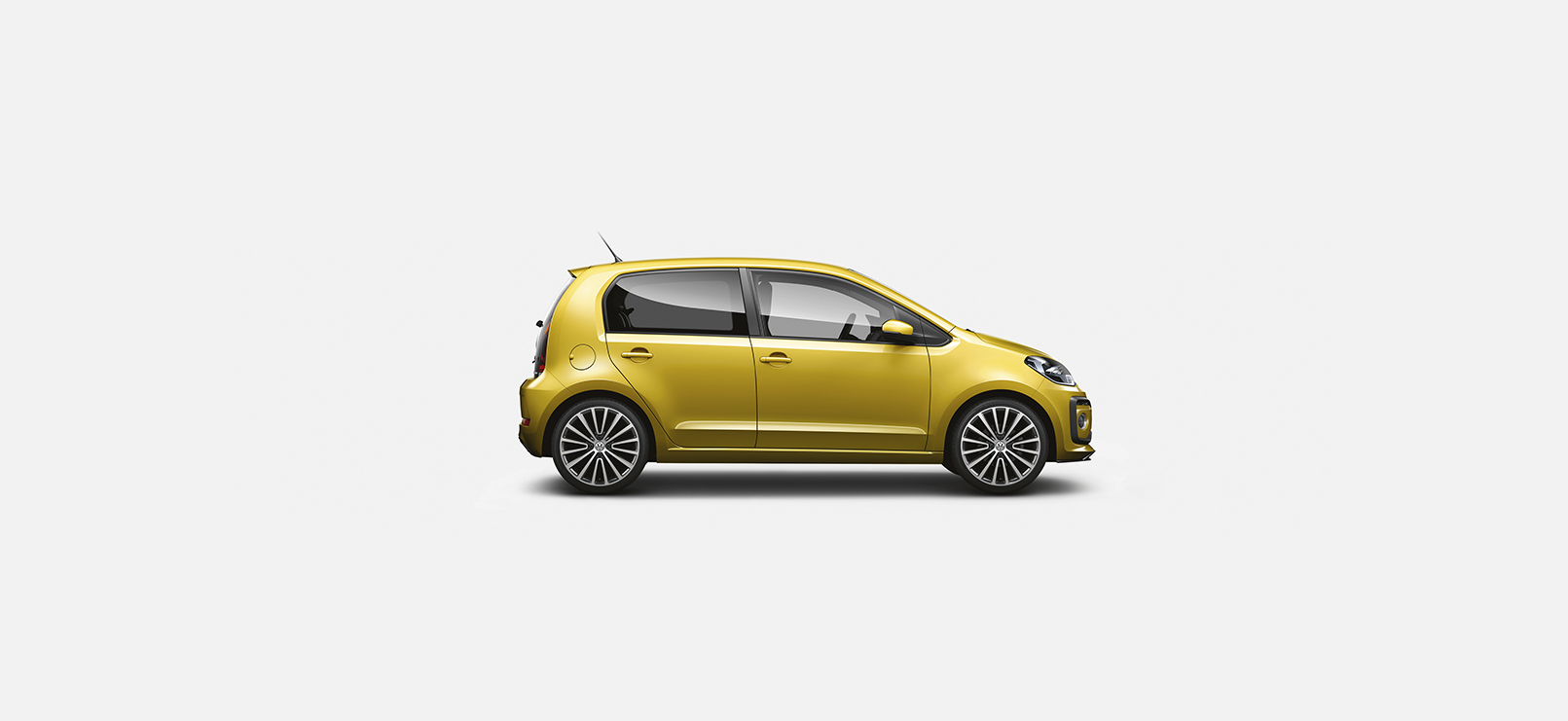 For the launch of the new Volkswagen up !, DDB Paris created a campaign full of insights aimed at the new seniors.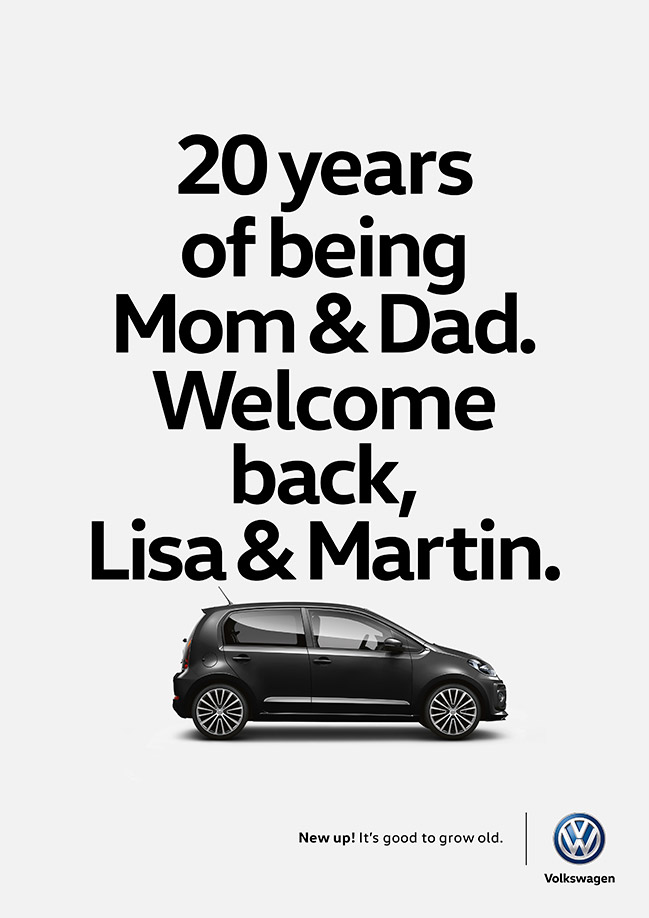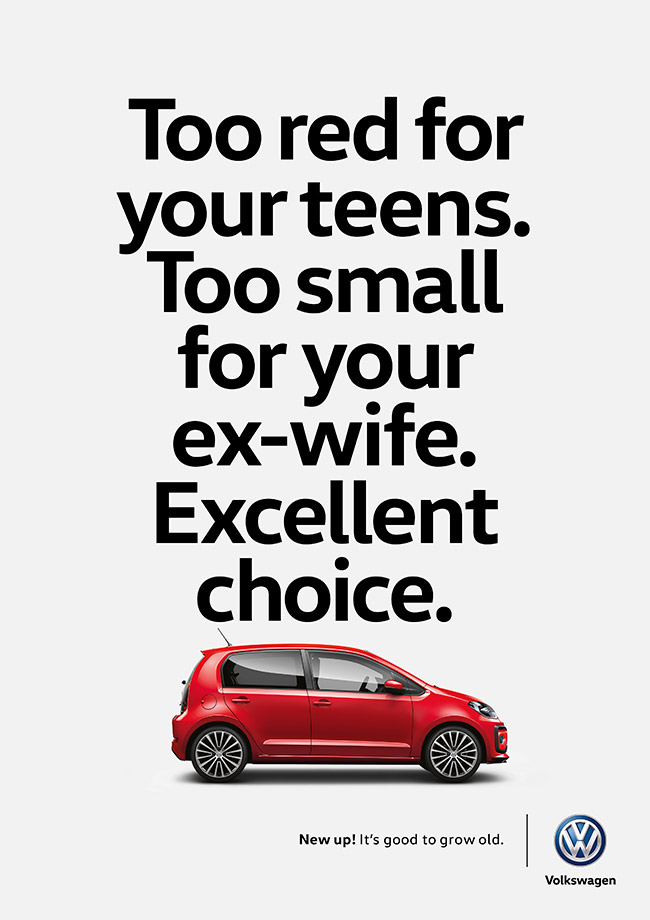 Why not recognize the real target for city cars: 45 years and over?
Far from being "old", they have reached the age when children have grown up; they are freer now, have more resources and less constraints. In short, they take advantage of their new independence.
It is on the basis of this observation that the Agency decided to address these new seniors through a very insightful national print and digital campaign. Moments of life are communicated via several hooks that mention, among other things, divorce and kids leaving the nest. The new Volkswagen up! is thereby made to accompany the new seniors in their newfound freedom.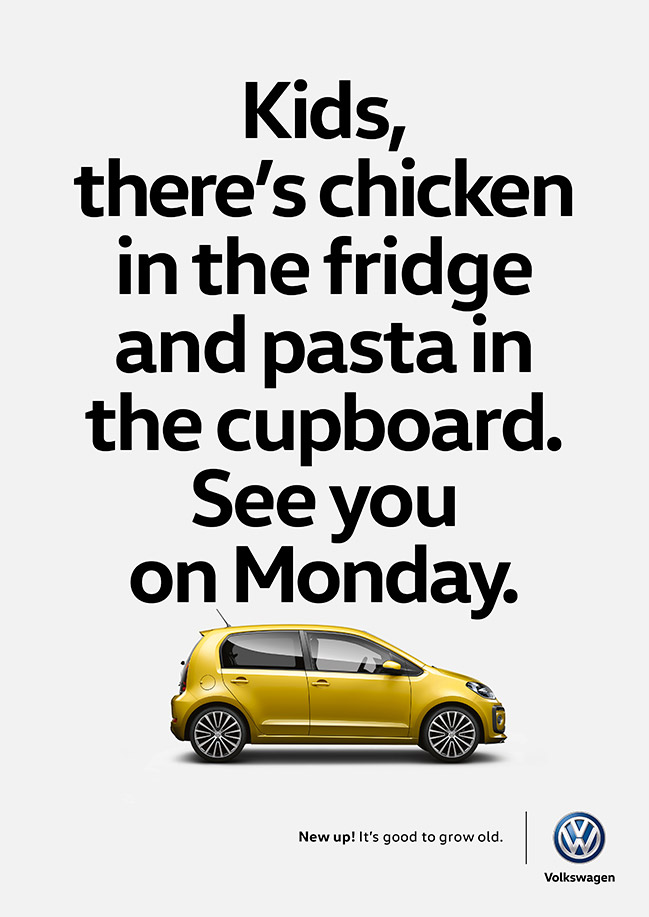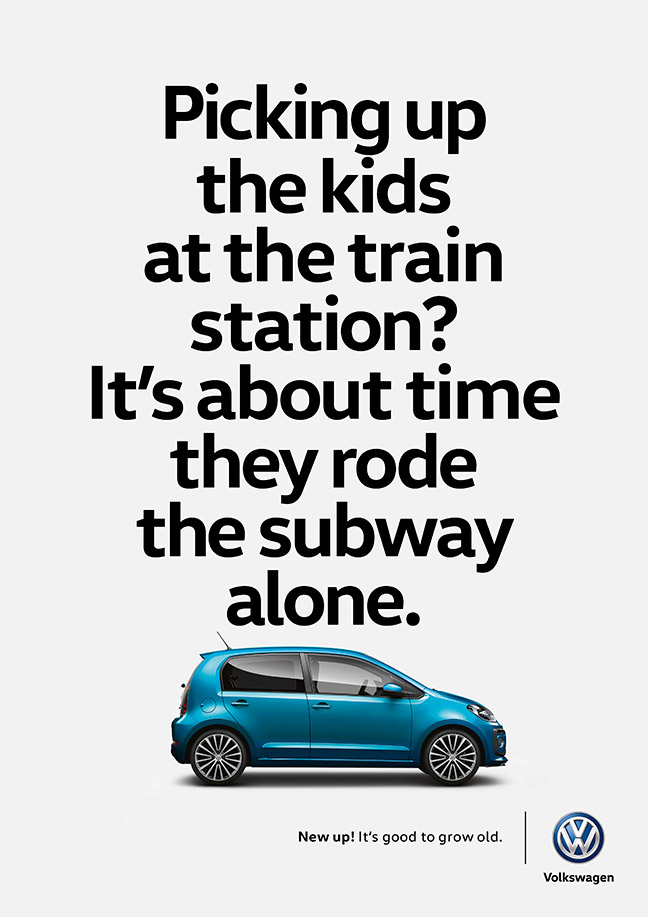 More projects
For more content